The American Biomanufacturing Summit is one of the most senior-level conferences and networking events in the industry.
It is designed to provide biopharmaceutical executives with current trends, strategic insights and best practices in manufacturing, outsourcing, capacity management, quality assurance, quality control, regulatory compliance, operational excellence, supply chain and logistics. Network with over 200 of your peers as we explore strategies to maximize efficiency while remaining compliant in an ever-evolving environment.
The
Generis
Experience
---
Senior Level Excecutives
100+ Business Meetings On-Site
Thought Provoking Case Studies
Key Implementable Ideas
Excellent depth of speaker experience and knowledge.The Biomanufacturing Summit is the key forum to get a handle on critical topics in quality, manufacturing, business drivers and regulatory challenges/solutionsJason Urban – Senior Director, Global Quality Operations,

Celgene
Recent Tweets
---
RT @ros1cancer: Super excited to share what we've been hard at work on: '#ROS1 cancer patients set out to create disease models' with @ros1…
Key Themes
---
Achieve clarity on global capacity in an evolving picture
Create flexible, state-of- the-art, multi-product manufacturing facilities
Introduce new production technologies to improve costs and efficiency
Streamline scale-up and technology transfer to CMOs
Examine data integrity challenges with contract manufactures
Recruit and train high performance biomanufacturing teams
Establish an effective quality culture in your organization
Implement Quality Systems internally and externally with partners
Improve Quality Metrics readiness and regulatory expectations
Advance PAT to improve Quality Assurance and reduce timelines
Create robust CAPA systems to remediate product quality and compliance
Ensure the quality of raw materials through joint and shared audit programs
Navigate supply chain complexity for inventory build and planning
Examine methods to mitigate risk and avoid product shortages
Enhance visibility and security with IT, Big Data and ERP tools
Optimize your network through automation, real-time data and dashboards
Develop strategies for managing operations in emerging markets
Improve traceability in the supply chain with track-and- trace serialization
Knowledge Center
---
The Generis American Biomanufacturing Summit brings together innovative, exciting and timely content delivered by today's top minds within the biomanufacturing industry. Visit our Knowledge Center to view the full presentation library.
Featured Presentations
---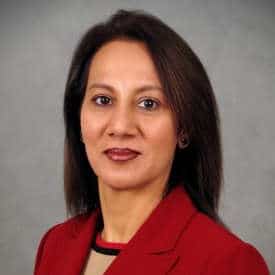 Jaspreet Gill
EVP, Global Quality Compliance
Akorn Pharmaceuticals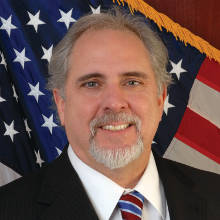 Robin Robinson
Director, Biomedical Advanced Research and Development Authority
BARDA

Venue
Hyatt Regency San Francisco Airport
1333 Bayshore Highway, Burlingame, California, USA, 94010
+1 (650) 347 1234
Reserve a Room
---
555 Richmond Street West, Suite 1106
P.O. Box 119
Toronto, ON, Canada, M5V 3B1
---